About the Program
Now you can buy healthier foods and save money! Each week, your card is automatically loaded with available savings on some of the healthiest foods in a typical grocery store. Just choose the promoted foods, scan your card, and instantly save every time you shop.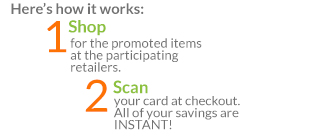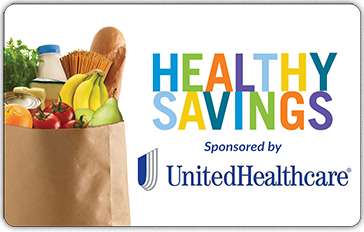 Healthier Choices
The Healthy Savings program is designed to help members take a step towards a healthier diet. To make it easy, the program only promotes products that rank in the healthiest 1/3 of the foods in a typical grocery store.

The foods are rated within the independent and nationally renowned Guiding Stars® nutrition guidance system, which is aligned with the dietary guidelines of the FDA and USDA.

This gives members confidence that every product promoted in the program is a healthier alternative to most grocery products.